Welcome to the Monkey House
I ran across
Monkey House
by accident the other day while futzing around on a private torrent site. It was a '91 series that live-actioned some of the short stories from Kurt Vonnegut's
Welcome to the Monkey House
. If you can get past the horrible early 90s hair and attire, it has its moments. An old lady's severed head begs for death, a nasal-voiced computer makes Ally Sheedy wet with poetry, and the intro has Vonnegut himself awkwardly puttering around a hallway.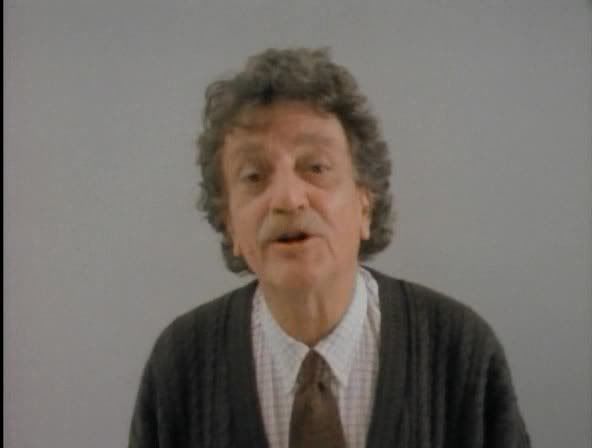 It looks pretty damn rare; I haven't been able to find it on any other torrent sites, it barely has a mention on the
Wikipedia page
for the book and the
IMDb page
is really friggin sparse. Well worth a looksee if you dig the book.
TV Vault torrent page (needs registration).